Deloitte Anjin LLC
Deloitte Anjin LLC (DAL) is Korea's member firm of Deloitte Touche Tohmatsu (DTT, Deloitte), one of the world's largest and most reputable professional service organizations. Deloitte Anjin shares and utilizes Global Knowledge Base and resources of Deloitte & Touche LLP and provides clients with world-class services in the areas of audit, tax, consulting and financial advisory services. Kensington Cross, Ltd. (KCL) and DAL have agreed to provide professional services to one another's clients as specifically related areas of due diligence and fund procurement.
DALs services in conjunction with those 1,600 staff professionals within the Deloitte & Touche LLP worldwide network provide a formidable knowledge base from which to draw expertise across a wide spectrum of industries and businesses. Mobilization of global professional teams is readily available with expertise in the areas of Financial Service (FS), Manufacturing (MFG), Technology, Media, and Telecommunication (TMT), Consumer Business (CB), Energy & Resources (E&R), Life Science & Health Care (LSHC) and Public Sector (PS).
S3 Investment Company, Inc. Joint Venture
S3 Investment Company, Inc. (OTC: SIVC), a holding company with two subsidiaries doing business in the Chinese market, has a long-term agreement with Kensington whereby we have joined our offices in Beijing, China, with the intention of augmenting funding by way of private equity transactions, in addition to more conventional debt financing.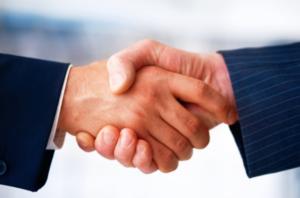 SIVC and Kensington assist privately owned Chinese companies to access the U.S.capital markets through reverse mergers into U.S. public companies. Among the projects completed to date are a food processor and medical and technical distribution company. Other projects are in various stages of development. Together we offer current and potential clients enhanced equity and joint venture alternatives transactions ranging from $20 million to $100 million (US).
SIVCs primary focus will remain on the Chinese market; however they will entertain transactions involving companies in other markets throughout the world as SIVC and Kensington collectively see viable and appropriate
United Fund Management Inc.
United Fund Management Inc. (UFM) offers an extensive network of private investment banking, public lending partners, private equity investors Venture Capitalist, Hedge funds, and institutional lenders to help increase creative funding options thereby dramatically improving the successful closing ratio for unique funding and financing ventures. They specialize in working with privately held startup and middle market companies.
UFM proactively seeks to overcome obstacles before they become barriers to a successful closing. They carefully manage the formation of all tiers of capital so they are structured and tailored to each unique transaction. This approach saves clients time and money, significantly reducing transactional risk while at the same time readily providing access to capital sources that can meet the unique demands of challenging transactions. Companies that are currently restructuring and are in need of recapitalization or considering expansion through leveraged acquisition will benefit significantly from their experience and insightful guidance.
Joining Together To Provide Winning Solutions