Frederick. S. Gnesin, Managing Director
Mr. Gnesin is the lead member of the Kensington Cross due diligence committee. As such, Mr. Gnesin brings to bare 45 years of accounting and securities law expertise, including mergers and acquisitions. For approximately five years, subsequent to 17 years as a manager and a partner in the New York offices of two CPA firms, he served as executive vice president for a major private investment firm where he was in charge of operations for their bank acquisition, equipment leasing, oil and gas, maritime, and real estate construction and development divisions. He was approved for directorship of two banks by the FHLB for the 11th District in California.
Immediately prior to forming Kensington Cross with Mr. Michael J. Piazza, Mr. Gnesin successfully directed the efforts of a commercial and residential mortgage banking firm, serving clients throughout the United States and Canada.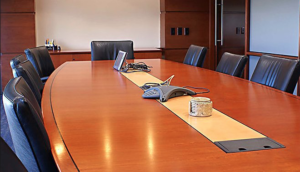 Mr. Gnesin lectured for the NYSSCPA's and served as chairman on several committees. He was in charge of technical compliance for approximately 100 clients, 60 of which were publicly held companies on the American and New York Stock Exchanges. He has authored articles for technical journals, has been interviewed as the subject of articles for several prominent Newspapers, including the Wall Street Journal, Denver Real Estate Journal and the Asbury Park Press.
Michael J. Piazza, Senior Vice President
He has worked with Mr. Gnesin for approximately 30 years where he concentrated exclusively in the private investment banking and mortgage industries, serving clients throughout North America and internationally. He is primarily responsible for securing commercial loans to and for borrowers with funding sources represented by our conduits – major foreign banks, US banks, insurance companies, and other institutional and private funding sources. He has developed a strong knowledge of European, Caribbean and Central American markets.
Mr. Piazza researches and maintains relationships with financial institutions that specialize in appropriate funding of areas that address the needs of our clientele. He oversees the management-consulting services with respect to our client's corporate operations, finances and mergers and acquisitions. Prior to entering the investment banking industry, Mr. Piazza established an expertise in corporate communications and public relations, specializing in the concept through completion of media campaigns for corporate exposure on both television and radio.
Early in Mr. Piazza's career, as a broadcast news professional, he anchored, wrote, edited and produced news for all three divisions of CBS Radio, Inner City Broadcasting and Air America Radio. Mr. Piazza has written for The Today Show, MSNBC-Radio and Good Morning America. This unique talent, coupled with his financial background, has given him the ability to communicate the needs of our clients in the most succinct and effective manner, thereby reducing response time from correspondents, conduits and others in the financial community.
Ralph Pierno, Vice President
Mr. Pierno joined Kensington Cross as project finance specialist after spending over 20 years in the finance industry. As a vice president for UBS Paine Webber, he supervised loan origination for the firm, where he originated, underwrote and/or closed over $2,000,000,000 of retail, office, industrial, and multi-family loans for major national and regional owner/developers throughout the United States and abroad. He managed loan portfolios, analyzed portfolio concentration and risk assessment.
Mr. Pierno acted as a national real estate developer of major office buildings and hotels. He was a member of a four-man team that developed major national projects. He also prepared pro-forma analyses, made presentations thereof to the public, national and international lenders.
During his early career, Mr. Pierno maintained his combat pilot status; in charge of the aviation detachment; commanding officer – communications unit; naval liaison officer for State of Connecticut; commanding officer USS Kennedy Unit; Commanding Officer – naval air station – Norfolk, VA unit. He has flown helicopters and large transports.
Renzo Dancourt, Vice President
Mr. Dancourt is a financial markets professional with extensive experience investing in the publicly traded debt and equity of companies around the world. Most recently, he was a member of the investment team at a hedge fund specializing in deep value and special situation opportunities. Prior to that, he worked as an analyst and associate portfolio manager at Deutsche Asset Management. Mr. Dancourt has over 10 years of experience analyzing businesses across the capital structure. He also advises private businesses in strategy and valuation matters. His business analysis expertise covers most industries and focuses primarily in North America and Latin America.
Mr. Dancourt holds an MBA with distinction from the Stern school at New York University and is a CFA charterholder. He is fluent in English, Spanish, and Portuguese.
Russell Rochette, Vice President
Mr. Rochette has been involved in the real estate industry for virtually all of his business career. His experience ranges from the management of rental complexes for the FDIC, through the sale of whole and fractional high-end luxury resorts in the United States and abroad. Having earned his bachelor's degree from the University of Southern New Hampshire, he holds real estate licenses in New Hampshire, Maine, New Jersey and Delaware.
Mr. Rochette has traveled extensively worldwide, and is highly sought after for his knowledge of marketing experience as it concerns the condo hotel and fractional ownership industry. He is considered by many as an expert in the field of the condo hotels, in both whole ownership and fractional ownership, as well as the complexities that surround that field of endeavor. His knowledge related to the other complexities aligned with business issues broaden our base in evaluating projects.
Lei Zhang, Vice President-China Operations
Mr. Zhang is the lead member of Kensington Cross' China Division. As such, Mr. Zhang brings his strong background in business management and business development. He has broad business experience which spans many disciplines, with the strongest emphasis on hotel consulting and operations. Having earned degrees in both China and Switzerland, he is fluent in Mandarin, English, French and Japanese.
Lei has traveled extensively worldwide and is highly sought after for his knowledge and experience. He is considered by many as an expert in the field of hospitality and the complexities that surround that field of endeavor.
David Bisbee, Chairman of Advisory Board
Mr. Bisbee, formerly a vice president of Kensington, now serves as Chairman of the Advisory Board. He has known and worked with Mr. Gnesin for over 20 years, inclusive of his years spent with Met Life serving previously as vice president, underwriting real estate transactions. At Met Life he originated, underwrote and/or closed over $1,000,000,000 of retail, office, industrial, and multi-family loans for major national and regional owner/developers from Boston to California. He closed loans for General Motors Pension Trusts in co-venture with Met Life. He is easily adept in all phases of lending, from leasing to other asset based lending. He was directly responsible for increasing a major New York bank's loan portfolio by over 400%. He started a small business-lending program including bank participation in SBA 7(A) loan guarantees, and became the sixth largest SBA lender among over 50 banks in the New York region. Mr. Bisbee's unique understanding of the middle market and small client needs has been welcomed in broadening Kensington's services to those clients.
Andreas Pericli, Ph. D, Senior Advisory Board Member
Dr. Pericli is the Chairman, CEO and Chief Strategist of Euclid Financial Group, Inc. He is responsible for all final investment and trading decisions, risk management and quantitative analysis. Prior to joining Euclid Financial Group, he led the prepayment modeling team and the Structuring and Valuation teams, also working as Director of Financial Engineering at Freddie Mac for six years. His research added significant value to the firm during his six year tenure at Freddie Mac. Prior to that, Dr. Pericli was a senior research analyst with Salomon Smith Barney.
Dr. Pericli was a student of professor Harry Markowitz, a Nobel Laureate in Economics and professor Salih Neftci, a leader in derivatives and financial engineering. He is the author of eighteen journal articles and three book chapters in a variety of areas of finance. In 1998, he also served as a guest editor of the Managerial Finance journal on Yield Curve and the Term Structure of Interest Rates. His publications include papers in the Journal of Investing, Managerial Finance, the Journal of Fixed Income, the Journal of Real Estate Finance and Economics, and the Journal of Futures Markets.
Included with the scope of his responsibilities is directing and evaluating investments of a diverse client base, including high net-worth individuals, family offices, financial institutions, insurance companies, pension funds, public funds, trusts, and endowments, both in the United States and abroad.
He is listed in the 2000-2001 Millennium Edition of Strathmore's WHO's WHO as an individual who has demonstrated leadership and achievement in his occupation and industry profession. Dr. Pericli co-authors a monthly commentary on the Bond Market Association website (www.investinginbonds.com) where he shares Euclid's views on mortgage and asset-backed securities, including other timely economic issues, and has been featured in print and broadcast media such as Reuters, Bloomberg and Manufacturing Week. He has also been a frequent speaker in investment conferences on economic and other issues that related to residential and commercial mortgages and mortgage-backed securities valuation and hedging. Dr. Pericli holds a Ph.D. in Econometrics and Financial Economics from the City University of New York.
Ryan Adams, Senior Advisory Board Member
Mr. Adams specializes in helping startup companies and small businesses in the New York area grow efficiently and effectively. Services include strategy consulting, operations optimization, data analytics, marketing automation, business development, and crowd-funding and seed round financial valuation. Clients have come from a broad range of industries: Health Care, FinTech, SaaS, Education (non-profit and for-profit), Theater and Film Production, Information Technology, and Non-profits. He is a graduate of Fordham University and Harvard Divinity School.
Steven P. Bosco, Senior Advisory Board Member
Mr. Steven Bosco has over 25 years of experience in Executive Management, Operational Management, and Finance. He has been a Chief Executive both in the private as well as the governmental sectors.
Mr. Bosco has 22 years of experience in government, serving in many capacities including Chief Elected Official of a municipality in the State of Connecticut. As Chief Executive Officer of the community, he oversaw $80 million dollars in operational and project budgets while managing over 400 employees. In parallel with these duties he has also raised, in a five year period, over $50 million dollars from governmental grants and funds for both private and public sector projects. He has worked with various Governors, United States Senators and United States Representatives to successfully help various businesses and communities achieve their respective goals.
Mr. Bosco owns and operates a property and business development company. He has worked with companies such as GE, Thor Industries, Century Investments, Lowes Stores, Dunkin Donuts, Walgreens, Wachovia Bank and many others. Mr. Bosco has worked on projects in the Republic of Georgia (formally the Soviet Union), Morocco, Dubai, as well as China. He also worked with the Kissinger Group, Former Governor John Sununu's group, as well as several Fortune 100 companies.
Mr. Bosco attended the University of Connecticut, where he majored in Political Science with a minor in Economics.
Rajesh Vangano, Senior Advisory Board Member
Mr. Vangano has over 20 years of experience in the recycling and commodities industry. Dealing mainly with scrap metals, he brings quality standards of trading within the recycling world. Together with over 15 years of experience in banking and business development, Mr. Vangano is currently the Chief Executive Officer of American Commodities Trading (ACT), Incorporation based in Miami, FL. He handles the shipping, banking and business development of ACT, Inc. while bringing about an innovative change in customer experience that sets ACT apart from other recycling companies.
Currently the CEO of a group of scrap metal companies in the United Arab Emirates, Mr. Vangano has also been at the forefront of major project developments within the country. He pioneered the creation and marketing of the world's first ever Halal sugar developed specifically for major religious groups. Mr. Vangano's wide range of experience in the recycling industry has put him in the forefront of the world's largest commodities markets.
Maria Teresa De La Torre C., Senior Advisory Board Member
Ms. De La Torre, focuses her attention primarily on the Guadalajara and Jalisco regions of Mexico. She joined Kensington as a Senior Advisory Board Member having spent approximately 18 years in the business world as a financial corporate executive, attorney and entrepreneur. She is a director of a loan and leasing company and a financial and management consultant. She started her working career as an academic scholar in what would seem to be the unlikely field of Anthropology and Archeology, taught English and appraised antiques and objects d'art. Her earlier multi-disciplined background has obviously added to her acumen in the business and financial world in which she has been functioning with great success for more almost two decades. She has worked for Central Financiera, Casa Cambio Intermex and Arrendadora L& L as a corporative executive, and worked at the National Institute of History and Anthropology as a laboratory archeologist.
Ms. De La Torre is a graduate of Guadalajara Autonoma University with a degree in Anthology; she also holds a degree as a financial solicitor from Instituto de Especializacion para Ejectutivos S.C. of Guadalajara and is an attorney and graduate from the Guadalajara State University law school. Her proficiency in English and German were decidedly influenced by her certification from Cambridge University in Oxford England and the Goethe Institute in Guadalajara, respectively.
Throughout her career, Ms. De La Torre has represented herself with the highest business and academic achievements. She is highly regarded as a leading professional and businessperson by the business community of Guadalajara and the State of Jalisco. Kensington is honored to have her as a member of its Advisory Board.
WORKING IN ACHIEVING YOUR GOALS